I thought it would be nice to share a Radio Show that supports indie authors, its called "Author Assist Radio Show" and is run by Karina Kantas, who was kind enough to share this page with me and I wanted to share the page for indie authors.
The link to the actual page is here: https://www.patreon.com/AuthorAssist
Hey, well hello there!
Thank you so much for coming to take a look at my Patreon page. I'm so excited that you're interested in being part of this awesome journey.
I am the host of a popular radio show.
I do NOT get paid. I am NOT a volunteer. I pay for air time and the call to the USA (I'm in Greece)
Author Assist Host: Karina Kantas" is a LIVE one-hour prime-time worldwide promotional radio show on the ArtistFirst Radio Network, broadcast about independent authors, their books, their life and their struggles and success as an indie author. It's a comfortable, fun chat. She also makes sure to play a song in the break from an unsigned indie rock band. As well as hosting two authors, there is also a Q&A session where Karina will be answering promotion and marketing problems authors have emailed in.
I am an independent author of eight books and have been in this industry for over 25 years.
I earn around $1.25 for every paperback book and around $0.50 for every ebook I sell. I can't work due to a disability and bad health and there are no benefits or allowances over here. Oh, and I'm not a YouTuber with sponsors. I'm just me. Struggling through, while trying to help as many people as I can.
Not a sob story. I just wanted to be real. OK, back to having fun. 🙂
Amazon
Over 410 million listeners have enjoyed ArtistFirst Radio in just the past 64 months!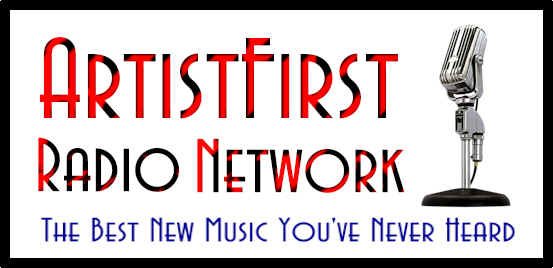 I absolutely love hosting this show!
It's a world wide live broadcast. I have total control and it's so rewarding. Author Assist has become a popular show and I have authors lined up to come on. Unfortunately, my show is only once a month and I don't get paid to do this show.
I have to cover costs of air time, call charge and promotion.
I have two authors on each broadcast. Also in the break, I play a song by an independent rock band.
PLUS – those authors listening live or later, will get some great tips and strategies on marketing and promoting. Book lovers will learn about new authors and great books that they won't see in a bookstore and also listen to what actually goes into writing and publishing a book.
I'm helping authors get huge exposure to their books and unsigned bands to be heard by a LARGE audience and I want YOU to take part and become one of the elite. You and I can make this happen!
I am now looking for patrons that will not only keep this show going, but expand.
I WANT to continue hosting Author Assist without worrying about the cost. I WANT to be able to host my show every two weeks and eventually once a week, giving MORE opportunities for exposure to more independent artists.
So this is where YOU step in and take control! I want you to be part of something special and as a thank you, I will advertise you or your business or you can pay this forward and give it to someone you think deserves it.
You'll get access to live group chats. And private posts just for my exclusive club. And I want you to read my work, to see why I have so much passion in writing and why I love being an indie author. When I reach my goal, everyone of you will receive an I SUPPORT INDIE ARTISTS badge which you can add to your website or FaceBook page.
Even if you can only spare €1 $1 £1 a month, every € £ $ helps.

I'm so excited to welcome you as my Patron,
KK